2022 Barrel Bunch Light Red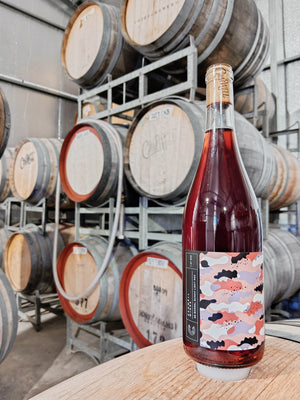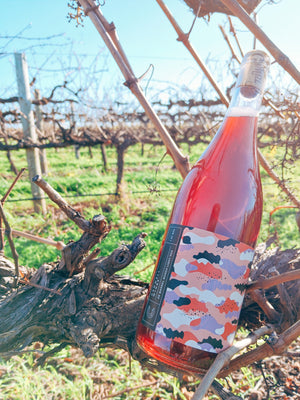 Our barrel carbonic maceration project. 
Home block Syrah and Uncle Paul's Vermentino - Mclaren Vale/Willunga 
Tasting Notes: Great served with a bit of chill on it (cellar temp). Red fruit with a punch of acid thanks to the Vermentino. Fresh raspberries and cranberries on the palate. 
Fun Fact: Early picked whole bunch Syrah put into a barrel Brad had taken the top off of. After a light foot stomp, we sealed the barrel back up and let carbonic maceration do it's thing. Unsealed and pressed, with a splash of Vermentino blended in for some zip.